Programs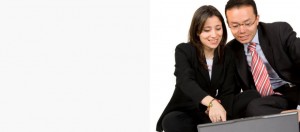 The Pronunciation Clinic will tailor a speech and communication skills program specifically for you.
Training is targeted primarily at non-English background speakers who wish to achieve a high level of proficiency in their English pronunciation and communication in order to communicate clearly and confidently in spoken English.
All training is by private tuition as no two speakers have the same needs, the same learning style, or learn skills at the same pace.
Small group training of up to three students may be negotiated in special cases, where students share the same language background and are of a similar level.
Each program incorporates a diagnostic assessment, a standard focus on pronunciation, a specialist focus on a range of communication skills, a follow-up guide and progress reports where required.
* Specialist Focus Modules include:
Diagnostic Assessment
At the first session, a comprehensive assessment of your speech is conducted. This includes testing for fluency, problem sounds, stress, intonation, rhythm, and connected speech. In addition, clients involved in public speaking are assessed on their delivery, including pacing, pausing and body language. Where required assessment of students' grammatical accuracy can be included. Comprehensive verbal feedback is then provided at the end of the diagnostic session and a written report is sent to the client (and the client's corporate sponsor, where required). Students are welcome to attend a diagnostic assessment session before deciding to commit to a complete program.
Pronunciation Program
Each individual's training program consists of an intensive course of one-hour sessions, which systematically address the specific pronunciation issues identified in the diagnostic assessment.
The pronunciation areas addressed include:
 Problem sounds
 Word stress
 Connected speech or linking
 English rhythm
 English intonation
 Introduction to the phonemic chart
The program is negotiated with each individual student to incorporate an additional focus on a specialised range of desired skills, such as:
 Presentation and Lecturing skills
 Professional and Workplace English
 Job Interview skills and CV preparation
 Test preparation
 University Preparation and Support
 Phone skills
 General English Skills Development:  including specialised training in Reading, Listening, Writing
 General speaking fluency and confidence
 Grammar repair
 Vocabulary development
 etc. (See Special Focus Modules)
Specialist Focus Modules:
The following skills may be incorporated into an individual program to complement the primary focus on pronunciation.

PROFESSIONAL AND WORKPLACE ENGLISH
Programs include a focus on:
workplace culture: formal and informal ways of communicating in the Australian workplace
specific workplace skills and essential professional language for:

Professional presentations
Job interviews
Meetings
Negotiating effectively
Discussion and debate
Networking: chatting at work functions, conferences etc.
Improving spoken communication with colleagues, clients and supervisors in the workplace
English phone skills: Unlike face-to-face contact, communication on the phone relies primarily on tone, clarity of speech and specific phone language.
Grammar Repair: identifying and 'fixing' your main grammar mistakes for professional communication
Writing: emails, letters, reports, proposals and other documents for the workplace, including an effective CV for the Australian market
PRESENTATION AND LECTURING SKILLS
This module is often a priority for participants, such as managers, lecturers and professionals in fields such as law and medicine, as well as university students, who need to deliver their message effectively to small teams or large groups. It includes work on:
pausing and pacing
voice projection
pitch variation (for emphasis and contrast)
effective body language.
JOB INTERVIEW SKILLS AND CV PREPARATION
This module is particularly relevant to professionals and students seeking employment or promotion and includes a focus on:
Effective interview skills training including practice interview role-plays
Phone skills training focussing on tone, clarity of speech and specific phone language.
CV development: Optimizing your CV to ensure it's the best fit for each job application
Developing Idiomatic language: This is language, not easily found in a dictionary, but most often used by native speakers to add polish and variety to their speech. The introduction of idiomatic language to your communication lends a more natural, native-like feel to your communication and helps to develop rapport with work colleagues and clients.
TEST PREPARATION TRAINING, including: IELTS, PEAT, OET, TOEFL
This module includes special preparation and practice for tests such as the university entrance tests (IELTS, TOEFL), the test for overseas born doctors (OET), and teachers preparing for the Professional English Assessment for Teachers (PEAT).
These comprehensive test preparation modules include intensive rehearsal of test tasks, with a focus on test format and timing, feedback and techniques to increase your speaking confidence and clarity under stressful test conditions.
UNIVERSITY PREPARATION AND SUPPORT
Programs include a focus on areas such as:
Presenting Academic Seminars and Papers
Thesis Proof-reading and Support
Academic Essay Writing
Academic Report Writing
Academic Study Skills
Academic Reading Skills
Listening and Note-taking Skills
Academic Vocabulary Development
General English Skills Development
Programs include a focus on:
Speaking confidence and fluency
Grammatical accuracy
Vocabulary extension
Listening Skills
Speed Reading and Comprehension Skills
Writing Skills (including Letters, Emails, Essays, Reports etc.)
Optional additional Language Strands
Some clients simply want to include one or two additional language strands in their pronunciation training program, such as:
Grammar repair
This module targets specific problem areas. No matter how advanced their level of English proficiency, most students admit to some embarrassing gaps in their knowledge or use of English grammar.
Vocabulary development
Many students ask for a focus on vocabulary related to a specific professional or technical field, for example:
the language of meetings
the language of negotiating
the language of debate
the language of networking
Idiomatic language
This language, not easily found in a dictionary, but most often used by native speakers to add polish and variety to their speech, is another popular addition to individual training packages.
Speaking fluency and confidence
This training, which involves intensive speech practice sessions followed by constructive feedback and correction, may also be incorporated as part of a package.
Listening, Reading and Writing
Modules may be provided, if required. E-mail writing is one of the areas most recently in demand.

Program Timetable
One hour training sessions are generally held once a week at the clinic, to enable students to practise and apply what they have learnt. Students are provided with audio-recorded exercises for practice each week. Students who have a limited time in Australia or who require a more intensive course may wish to organize more than one training session per week.
The total number of sessions required varies according to each student's level of English proficiency and intelligibility.
The minimum program consists of a 5 session module.
Most students require between 15 and 30 sessions in order to achieve significant improvement in their pronunciation and communication skills.
Tuition fees are based on two program lengths:
Five-week modules and ten-week modules
These modules are suitable for students who wish to focus on one or two specific features of their speech and for those students who have completed an initial program and wish to review their progress on a regular basis.
Twenty-week packages
These packages, charged at a reduced package rate, are suitable for clients who require a comprehensive program to improve clarity of pronunciation and to modify the impact of their foreign accent, as well as to focus on other skills areas. Typically, clients who speak English as a second language will require twenty weeks or more.

Follow-up
Guide for self-study
An individualised 'follow-up package' for self study is issued on completion of all twenty-week courses. This guide includes audio materials, incorporating a comprehensive record of English sounds and sample words and phrases, which provide models for future reference. The guide also includes further training exercises designed to consolidate the skills developed during the course. In addition, the guide provides written recommendations for learning strategies and suggestions for self-access on-line pronunciation resources.
Reports Detailed progress and final reports are provided to you and to your corporate sponsor, as required.
Confidentiality
All training is conducted in the strictest confidence. Your identity, personal details and progress are covered by the trainer's professional ethics and Code of Practice.

Fees and further information
Program fees include all recorded exercises and printed materials.
Concessions apply to students and unemployed.
Fee structure available on request by contacting the director.
For further information and to discuss a program to suit your needs, phone or e-mail Dr Perczuk or fill in the on-line enquiry form.
Please take the time to fill in the enquiry form to assist us in gaining an initial picture of your needs. This will enable us to respond more efficiently to your specific queries.